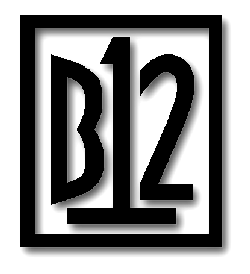 This page will discuss future projects planned for B12.


These two twelves are planned for release after the WARP LP, this may be sometime
in Mid 96. Some tracks have already been allocated to these 12's and testpresses
have been made. Their release has been postponed so as to not clash with the Warp album
because of this the track listing is subject to change and re-ordering.
The tracks that are currently confirmed are............

New Age ~ Redcell
Solitude ~ Redcell
Prowess ~ Redcell
Deluge ~ Redcell
Free Flow ~ Musicology (Redcell Mix)

More news on these releases will be added soon..........



---
---
---
---
1st Page