Irdial Discs Art...
All Artwork &copy Irdial Discs 1995.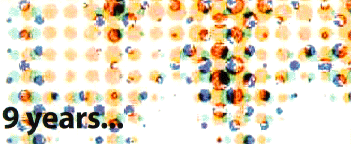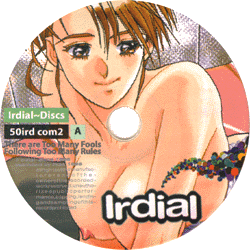 Irdial's _R-Art_ is some of the best and most colourful artwork currently found on records labels and CD inlays anywhere.
Their recent offering,
the 50th release double CD
contained some critically acclaimed art.
(Pictured Above and Right)

The R-art team of master craftsmen have donated a unique protfolio
of images that have never been seen elsewhere. Details of their construction
have kindly been divulged to allow a unique insight to this superb artform.

Designed in Quark Xpress 3.31r5, Printed to file with Generic Color.
All images prepared in Photoshop 2.5.1
Distilled with Distiller 1; Distill time 310 seconds (00:05:10).
Cropped noted and indexed in Acrobat Exchange 2.
Quark Xpress file size: 4,808,448
PostScript file size: 14,667,331
PDF file size: 926,219
Design by R-art.



Download the Adobe Acrobat PDF format R-art protfolio
"Left Behind 1"



To see more of the art and Irdial Discs label visit the excellent Irdial Web Site

---
---
---
---
Back to Label Art
Back to the Gallery Entrance
1st Page