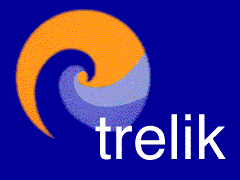 ---
label info
---
trelik is the second record label of peter ford, based in london uk. while ifach covers most of the work done together with mark broom, the basis for founding trelik was the collaboration of peter ford and ian 'eon' loveday that started in 1992 with the baby ford single 'fetish' and was developed further on several 12'' singles / e.p.'s on guerilla and vinyl solution under the monicker 'minimal man'.
beside the minimal man releases, the label features solo work from ian loveday as 'r.rash' and 'tan-ru'. the deepah 12'' (tr/4) was produced by tim hutton and thomas melchior, who used to work as 'vulva' and 'yoni', releasing two albums 'from the cockpit' and 'birdwatch' on the rephlex label, and 'vulvic yonification' on source records. tr/9 and tr/11 are collaborations of peter ford and vulva members.
compared to the ifach sound, which shows 'techno' music from a more subtle, melancholic side, the releases on trelik are more danceable and 'progressive', though they, too, have a warm, clear and emotional sound. the very fine production typical for trelik gives you the feeling that every single sound is at the right place, and makes the tracks sound dynamical and diversified. some of the minimal man and tan-ru tracks (especially 'coyote flux', 'sit on' and 'toggle') do have something of an 'classic electro' feel.
related links:
---
site maintained by niko tzoukmanis