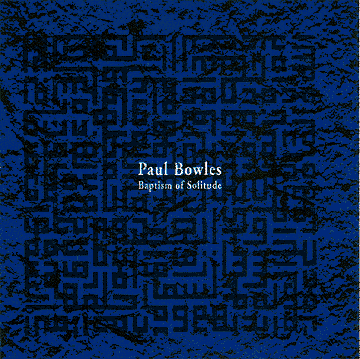 ---
Paul Bowles: Baptism of Solitude. A mesmerizing journey to North Africa, with Bowles reading his own work and Bill Laswell creating ambient sound sculptures that elegantly frame Bowles' words. More information on the Bowles release.On Meta
---

Divination: Sacrifice. A dense, textural, meditative soundtrack luminating with natural elements. With Bill Laswell and Laraaji. On Meta. For ordering, contact Playing By Ear after July 13.

---

Possession: African Dub: Off World One. A journey through some of the most relaxing and frightening places on the continent of Africa, featuring Fousenny Kouate from Mali, Foday Musa Suso from Gambia, and Aiyb Dieng from Senegal. On SubMeta.

---

Buckethead: Day of the Robot. Psychotic avant guitar meets jungle beats and funk bass in the twilight of civilization. With Bill Laswell and DJ Ninj.
Inside sleeve from Day of the Robot.
Comix from Day of the Robot On SubMeta.

---

Bill Laswell, Atom Heart and Tetsu Inoue: Second Nature. Environmental landscapes that cross continents of land and thought, anchored by bass rhythms. On SubMeta.

---

Divination: Distill. Featuring Paul Schutze, Thomas Koner, Pete Namlook, Anton Fier, Haroumi Hosono, Mick Harris, Tetsue Inoue and Bill Laswell. On SubMeta.

---