Bill Laswell: US Releases
---

Sacred System: Nagual Site. Eastern mysticism, Western funk. A mind expanding excursion of Indian vocal music merging into instrumental passion On Wicklow. Visit Wicklow's web site.

---

Praxis: Collection. Guitar-driven madness from the power trio plus guests. Previously released material. With Buckethead, Bill Laswell, Brain, Eye, John Zorn, Mick Harris and Death Cube K. On Douglas.

---

Bill Laswell's Jazzonia. Jazz standards meet hip-hop, performed as only the Laswell massive could perform them. Vocals by Asante, Blue, Bootsy, Amina Claudine Myers, and Melle Mel. With Bill Laswell, Karl Berger, Brandon Ross, Byard Lancaster, Graham Haynes, Nicky Skopelitis, DXT, and Roc Raida. On Douglas..

---

Nicky Skopelitis and Raoul Björkenheim: Revelator. Darkly hypnotic drones, delta blues, African highlife, noises and sounds, escaping from guitar geniuses Skopelitis and Björkenheim. With Bill Buchen and Bill Laswell. On Douglas.

---

Miles Davis: Panthalassa. Electric Miles Davis, in funky remixes by Bill Laswell, returning from the grave to enlighten civilization in new forms. Tracks from In A Silent Way, On the Corner, Get Up With It, including previously unreleased material. Packaging by Russell Mills. On Sony.

---

Material: The Road to the Western Lands. Remixes from Material's Seven Souls by DJ Soulslinger, The Audio Janitor (DJ Olive, Talvin Singh, Springhill Jack, and Bill Laswell. On Triloka.

---

Fadela & Sahrawi: Walli. Funk from North Africa with exotic sounds and dance rhythms. Produced by Bill Laswell and Maghni. On Rounder.

---

Bill Laswell Meets Style Scott: Dub Meltdown. On-U goes to Brooklyn in this burning, funky, rootsy riddim-fest. With Capt.Kowatchi, Prof.Shehab, and The Eye. On WordSound.

---
Asana. Music and ambience brewed on the streets of India, a musical vision of spriritual beauty. With Jah Wobble, The Orb, Makyo, and Bill Laswell. On Douglas.

---

Reanimotor: Black Market Science. Edge of the world dub featuring Sacred System, Mad Professor, SIMM, DXT, Almamagretta, Him, Transonic, Umoya, Ben Wa. On Ion.

---

Material: Seven Souls. A new release of this classic CD based on William S. Burroughs' legendary work The Western Lands with musical soundtrack by Bill Laswell. Features new remixes and reconfigurations of several tracks by Bill Laswell, Terre Thaemlitz, and others. Artwork by Russell Mills. On Triloka Records.

---

Elixir: Heggalien Zone. Dreamy trip hop from DXT, Jean-Pierre Sluis, and Sassan. On Ion.

---

Death Cube K: Disembodied. Ambient Buckethead, along with Bill Laswell and Xtrakd, who plays ambient nightmare machete. On Ion.

---

Tetragrammatron: Submerge. Jazz horn riffs grounded by jungle and trip-hop beats, DJs exploring the grooves of antique vinyl, percussionists pumping up the drums on this throttle-garrotted ride through musical space. With Material, Byard Lancaster, Graham Haynes, DJ Soul Slinger, Full Cone and DJ Spooky. On Ion.

---
Valis 2: Everything Must Go. Trip-hopped, cut-up, scratched, even recorded in the back of an airport limo, the Greenpoint massive and friends drive the beat, the DJ, and noise into the center. With DXT, Buckethead, Scorn, Material, and more. On Ion.

---

APC Tracks Vol. II. Beats, bass, guitars, piano. Lounge, dub, ambient, trip hop. English, Japanese, French. With Brain, John Brown, Mami Chan, DXT, Natsuko Kimura, Bill Laswell, Nicky Skopelitis, Jean-Pierre Sluys, Jean Touitou. On A.P.C..

---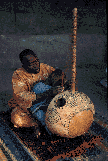 Jali Kunda: Griots of West Africa & Beyond. Music of tradition is filtered into the modern world, with performances by Foday Musa Suso, Philip Glass, and others. Includes a large book with essays and photos from West Africa. On Ellipsis Arts. Images from Jali Kunda.

---

Golden Palominos: Dead Inside. Anton Fier again crosses every boundary, with evocative vocals and lyrics by Nicole Blackman. On Restless. Credits for Dead Inside.

---

Makyo: Rasa Bhava. Zen dub and Indipop meet in an otherword, invited by drones and drums. Includes a deep remix by Bill Laswell that incorporates Material's "Mantra." On Silent

---

Jah Wobble: Heaven and Earth. Bill Laswell produced two tracks for Jah Wobble's next release. With Pharoah Sanders, Bernie Worrel, Nicky Skopelitis, DXT, DJ Rob Swift, Aiyb Dieng and Jerome Brailey. On Island.

---

Sacred System Chapter One: Book of Entrance. Dub tunnels through light and dark worlds, with Jamaican influences everywhere. On ROIR

---
Myth - Dreams of the World. Vibrant stories of of the Greek and Roman Gods and Godesses. Readings by Nicky Skopelitis, Peter Lamborn Wilson, Lori Carson, Umar Bin Hassan, Suzanne Vega, Abiodun Oyewole, Wallace Shawn, Lady Kier, Iggy Pop, George Clinton, and many more. Music by Automaton, Anton Fier, Material, Cypher 7, Painkiller, Divination, Jaron Lanier, Buckethead, Liu Sola, Bootsy Collins and Bernie Worrell. On Dove Audio (1-800-328-DOVE.)

---

Alien Ambient Galaxy. Ambient electronics from the Subharmonic and Strata labels. Includes mind journeys from Divination, Cypher 7, Bill Laswell and Pete Namlook. On Hypnotic.

---
Crooklyn Dub Consortium: Certified Dope, Vol. 1. The charge ofthe bass brigade by a secret society of subterranean bass terrorists from the planet Brooklyn. Includes tracks by Automaton and by Laswell associate Corporal Blossom. On WordSound.

---

Bill Laswell: Hear No Evil. The album that defined exotic ambient, a true landmark in musical evolution. Featuring Shankar on violin and Nicky Skopelitas on guitars and percussion from Zakir Hussain, Aiyb Dieng, and Daniel Ponce. Deleted by Virgin Records..

---

Golden Palominos: This Is How It Feels. Anton Fier's band finds its most sensual voice to accompany the layered percussion and techno rhythms, creating the greatest vocal album of the 90s. With Buckethead, Bootsy Collins, Matt Stein and Bill Laswell. Other Golden Palominos albums on Restless and Celluloid. On Restless.

---

Swans: This Burning World. Droning voice meets Bill Laswell's richly textured, almost acoustic music. This album features a beautiful cover of "Can't Find My Way Home" and a beautiful cover photo by Robert Mapplethorpe. On Uni.

---

Deadline: Dissident. Three bass players and metal rhythms. Bass by Jonas Hellborg, Bootsy Collins and BIll Laswell, with Jens Johansson, Bernie Worrell, Aiyb Dieng, and Nicky Skopelitis. On Day Eight Music.

---