---
MUSICIANS AND ADVISORS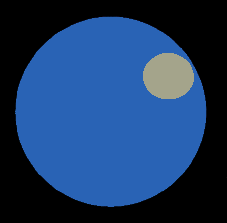 ---
MAIN LABEL
Al A. Perry, Atom Heart, David Moufang, DJ Brainwave, DJ Criss, DJ Hubee, DJ Pussy Lover, DJ Sylvie, Dr. Atmo, Klaus Schulze, Ludwig Rehberg, Maik Maurice, Mario Hana, Mark N-R-G, Non Eric, Pascal F.E.O.S., Pete Namlook, Robert Görl, Robert Sattler, Stella Leu redruM
---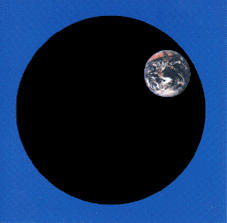 ---
WORLD LABEL
Bill Laswell, Charles Uzzell-Edwards, Geir Jenssen, Glitch, Jonah Sharp, Mixmaster Morris, Richie Hawtin, Burhan Öçal, Steve Stoll, Tetsu Inoue
---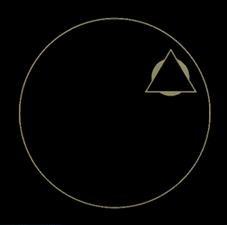 ---
SUB LABEL
Bela Cox, Bill Laswell, Blaine L. Reininger, Carlos Vivanco, Charles Gate, Chris Meloche, Dandy Jack, Daniel Pemberton, David Moufang, David Reeves, Deep Space Network, I.N.G.O., Mark P., Massimo Vivona, Michael Pagenstedt, Niko Heyduck, Oliver Lieb, Oskar Sala, Pino Shamlou, Ramin, Redeye, Robert Musso, Simon Ellis, Tobias Balle Petersen, Victor Sol, Wildjamin, Charles Uzzell-Edwards
---
---
DR. ATMO

Chill out DJ. Production credits include: Six Mullahs (on Frankfurt Trax II), Silence, Escape, Sad World, Gamma, I.F., and The Whole Traffic.


DJ HUBEE

Works at BOY and as a guest in Dorian Gray, Omni 1, XS & Music Hall. Production credits: Sextant & Stanley Conaway.


STELLA LEU

Works as a design artists and writes lyrics for songs. Production credits: Olympic


ALA PERRY

DJs at underground raves and works (produces) under the alias Harmonize.


redruM

Production credits: Sielwolf, Crypt Corp, Modula Green.


DJ PUSSY LOVER

Intelli-Techno-Breakbeat DJ. Production Credits: Oversize Pussy.


LUDWIG REHBERG

Head of EMS Rehberg-synthesizers. Created sounds for Pink Floyd ("Dark Side of the Moon"), Jean-Michel Jarre ("Oxygene"), Frank Farian, Klaus Doldinger ("Das Boot") and many others. Produces Putney.


DJ CRISS

Production credits: Deltraxx, Sequential


PASCAL F.E.O.S.

Also known as Resistance D. Production credits: Hearts of Space, Minimalistic Source

Real name is Uwe Schmidt but also has several pseudonyms on other labels such as Pod, Delirium, and has his own label called Rather Interesting. Also known for working on an industrial-dance project called Lassigue Bendthaus. Production credits: Synthadelic, Couer Atomique, Datacide (with Tetsu Inoue), Bi-Face (with Pascal FEOS), Subsequence, Couer Atomique, +N, Orange, Softcore, Aerial Service Area, Jet Chamber, Second Nature and many more.


DJ BRAINWAVE

Production credits: Limelight

Canadian electroacoustic composer and multi-media artist. Has been involved in electronic / electroacoustic / computer / ambient music since 1980. Host and producer of weekly radio programme "Wired for Sound" (CHRW-FM, London, Canada). Production credits: Recurring Dreams of the Urban Myth, Wireless.

Production Credits: Sequential, 2350 Broadway, Shades of Orion, Datacide, Ambient Otaku, Zenith, Cymatic Scan, Electro Harmonix, Organic Cloud, 62 Eulengasse, Second Nature.

Laswell has redefined the term prolific by working on every project he can get his hands on, from his original Elektra recordings as a jazz/fusion/downtown NY artist to Material, his recurring and multi-faceted band. He has collaborated with many artists and has created several labels focusing on world, experimental, dub and ambient musics and probably never sleeps. His projects on FAX include: Psychonavigation, Outland, Cymatic Scan, Outer Dark, Transonic, and Second Nature. Check out his latest new label called LOW.

Runs FAX-USA out of San Francisco, CA. Production credits: A New Consciousness, Create, Octopus. Visit his FAX USA home site.


JONAH SHARP

DJs and runs Reflective Records in San Francisco, CA. Production credits: Alien Community, Electro Harmonix, Wechselspannung, Spacetime Continuum.


PETE NAMLOOK

Aka Pete Kuhlmann. The head of the Fax Records.
Produces: Sequential, Lunatic, Baretta, Roktron, Airflash, Flux, On Vision, Mutation Nation, Millennium, True Colours, Deltraxx, Limelight, Pulsation, Hearts of Space, Synsyl, Subsequence, 4Voice, Escape, Silence, Sextant, Sequential, Crypt Corp., Harmonize, Olympic, Minimalistic Source, Stanley Conaway, Oversize Pussy, Air, Syn, Dreamfish, The Putney, 2350 Broadway, Fires of Ork, Alien Community, Hemisphere, Shades of Orion, A New Consciousness, From Within, Psychonavigation, Create, Music For Ballet, Season's Greetings, Wechselspannung, The Dark Side of the Moog, Outland, 62 Eulengasse, Koolfang, Kooler, Jet Chamber...

updated 3 June 1996