---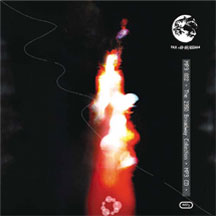 2350 Broadway - The 2350 Broadway Collection
(Pete Namlook & Tetsu Inoue)
The second MP3 - CD on FAX and still no other label in the electronica/Chill-Out and Ambient scene has released this kind of product.
Again the length of the CD is 5 hours 36 minutes. The "2350 Broadway" project fits perfectly to "chill out" for a while. Its darkish urban soundscapes create a special atmosphere while you go on your own mind-trip, not being disturbed by catchy melodies. The entire music of this project was recorded at Tetsu Inoue's studio at Bratton Hotel in New York.
While the first album of this series had been reissued on Ambient World, the second and third album of this series sold out for a long time and are very rare. As an alternative to very high auction prices on Ebay this MP3 CD is the perfect opportunity to get your hands on this music. Again, Pete Namlook encoded the tracks with a very high resolution for a sound quality that cannot be distinguished from the original CD by the human ear. The 8-page booklet comes with covers of the original releases.
CD tracks:
2350 Broadway 144.43 (Vision of Pulse, Raga, Tokai, Hands of Light)
2350 Broadway 2 130.36 (The Invisible Landscape, Art of Dream)
2350 Broadway 3 60.41 (Morning Spirit, Hear the Light, Hidden Forces, Rich Dreams)
Again: 5 hours 36 minutes of music
The second Ambient/Chill-Out MP3 CD worldwide !
The "Deep Chill" masterpiece of Pete Namlook & Tetsu Inoue