---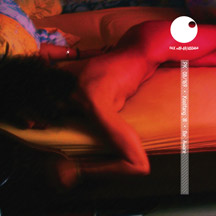 "Koolfang III - Be Aware"
(Pete Namlook & David Moufang)
"Be Aware" and beware: What happens when the "old masters" David and Pete meet at Hödeshof and start a fight for perfection and emotion ? After a nine-year break, the Koolfang series has been resurrected with its trademark "Deep Jazzy Chill-Out" sound, invented long before the current trend of "lounge compilations". This time Pete's vocals are featured and his voice will go right under your skin and sonically transport you to the beach, the wind, and the salt of Fuerteventura. From the funky title song title song "Be Aware", to the Detroit House inspired track "Don't Be a Spooner" the journey leads to Fuerteventura, a melancholy ballad reduced to its essence.
The remaining tracks include the uplifting "Jeanne", the harmonically thrilling "All the Motions", and the classically ambient mantra "Here Comes the Rain".
Nothing is faked or rushed on this CD. Themes such as love sound genuine, not embarrassing or contrived. A welcome addition to the "Deep Jazzy Chill-Out" chapter in the history of the FAX sound.
CD tracks: 1 Be Aware 7.40 / 2 Don't Be a Spooner 12.02 / 3 Fuerteventura 10.19 / 4 Jeanne 12.32 5 All the Motions 7.44 / 6 Here Comes the Rain 14.02
Modern Space Music Epic