---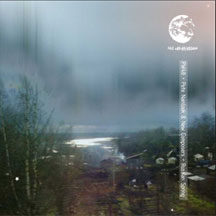 "Pete Namlook & New Composers - Russian Spring"
(Pete Namlook & Lakoff, Igr Ver)
The New Composers from St.Petersburg who started the Ambient movement of Russia in the early 90's came together with Pete Namlook to combine their forces to create a great and timeless Environmental Ambient/Chill-out record. Low bass and guitar, environmental sounds, speech, synth and deep emotional energy formed this music.
After a long winter, there is spring in Russia, and an immense spirit is awakening, culminating in a very special common feeling. This is about the new freedom to be achieved and to behold.
Thirteen different, soft, soothing and emotional soundpaintings in one go that take you from the sea to the land on a timeless journey through Russia in spring.
CDtracks: Russian Spring (Part I - XIII) 59.11 min
A timeless ambient soundpainting of the Russian Spring