---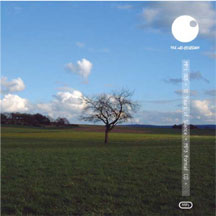 Silence - 10 Years of Silence
(Pete Namlook (Silence III-V) / Pete Namlook & Dr.Atmo (Silence I + II))
Innovations made by FAX +49-69/450464 have a long tradition.
End of 2002, Pete Namlook spent some time with testing the MP3 format for his releases and experimented (with some of his projects) on a scientific level. After recording his 3hour DJ session for the Frankfurt based HRXXL radio station, he had to realize that listening to this session from CD is being interrupted several times by changing the CDs. "The kind some of my Chill- Out/Ambient music should be listened to is not for 80 minutes only. This is a limitation the Audio-CD medium comes with. 3 hours are the minimum for the listener to dive into my sound and find his way into my world."
Nevertheless, the quality of sound is a main issue of FAX, so we didn't want to make any mistakes. The tracks provided by the internet are encoded up to 192kbit and don't provide any useful results for a release. Therefore, a 20hours MP3 is not our aim. Up from 192kbit or with an even better resolution between 256kbit and 320kbit encoded music ­ as given on this release ­ the difference in sound compared to a usual CD isn't perceivable by the human ear. For this reason, we decided to compile all 5 Silence CDs in full length on only one single MP3 CD. We want the listener's soul to travel with us along an uninterrupted musical journey through deserts, seas and winds. Silence was Germany's first Ambient/Chill-Out CD in 1992. Now, with its 5 releases and 10 years of Silence resulting in 5hours and 36minutes of music, it is the first Ambient/Chill-Out MP3 CD worldwide!
Strictly limited to 500 and underlined by the original covers of Silence I-V in a 12 page full color booklet.
CD tracks:
Silence I 74.31 (Omid/Hope, Garden of Dreams, Santur, Trip)
Silence II 73.39 (Life/Death, Heaven(aw-cut), Faith, Sweet Angels, What is Time?)
Silence III 60.37 (Into the Desert, Mirage, Ship on a Sea of Sand, Lost City, Stars, The Bottom of the Ocean, Dream Time)
Silence IV 50.29 (Circle of Life, Deep Inside, Bedouin Love, The Night Before I Left)
Silence V 54.23 (Asbendos, While Angels Sleep, Master of the Sky, Ancient Beauty, Picnic, Heaven
add.track: Heaven (original Version from the limited 500 Silence II release) 22.58
5 hours 36 minutes of music
-10 Years of Silence- the first Ambient/Chill-Out MP3 CD worldwide !