---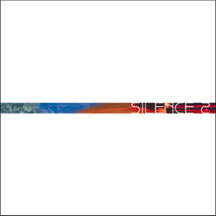 Silence 2 (Pete Namlook)
The follow-up album release to its successful predecessor is even more an example for this music being far more than backround "Ambient." The themes adressed on this CD are "Life and Death", "Faith" and "Time", some big issues that are answered by sound merging classical, electronic and traditional eastern music. "Life/Death" connects both albums as it builds on the all-time classic "Omid/Hope" on "Silence (I)".
As the first Silence CD opened a door, the second release elaborates the themes even more. Making more use of Eastern vocals and atmospheres and taking the idea of Chill Out music a step forward with even more innovative ideas.
An example:
The journalist Pete McIntyre in June 1994 in Mixmag Magazine on the track "Sweet Angels": "..Over delicate keyboards,a celestial voice soars heavenward. But the real angls are children, chattering away incessantly,full of joy and optimism. As the music fades away, those voices remain for a long time. Truly golden."
Life/Death 29.24
Heaven (aw-cut) 6.54
Faith 11.23
What is Time? 14.22
Sweet Angels 11.20