---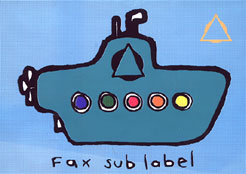 INFORMATION:
The Sublabel was founded to give the co-producers of Pete Namlook the possibility to release their own collaborations or solo-works. The social component of this label was to show that it is possible to give the producers interesing money even for minor quantities (Limited 500). The profit was shared on 1/3rd - 2/3 basis. 1/3rd for the company (!) and 2/3rd for the artists.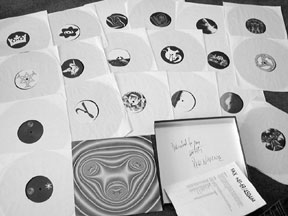 click for larger image
CONTENTS:
In this box you'll find the complete collection of 12" Maxis of the FAX Sublabel including "MERGER X111" which was produced by DJ Criss and Pete Namlook and the two FAX - World - Maxis.
| | | |
| --- | --- | --- |
| Ord.Nr. | Name | Release week |
| PS 08/16 | Edenhouse | 13/93 |
| PS 08/17 | Biosatellites | 14/93 |
| PS 08/18 | Coeur Atomique | 15/93 |
| PS 08/19 | Gorn | 16/93 |
| PS 08/20 | Modula Green | 17/93 |
| PS 08//21 | Sad World | 18/93 |
| PW 01 | Dreamfish | 19/93 |
| PS 08/22 | Tomorrow People | 20/93 |
| PW 03 | Glitch - "Inertia" | 26/93 |
| PS 08/24 | Coeur Atomique 2 | 39/93 |
| PS 08/26 | Xenon | 40/93 |
| PS 08/25 | Gorn 2 "Move the Face" | 41/93 |
| PS 08/28 | Gamma | 42/93 |
| X 111 | Merger "1st Launch" | 46/93 |
| PS 08/32 | Datacide | 50/93 |
| PS 08/34 | Asphyxia | 51/93 |
| PS 0835 | Elevator | 03/94 |
| PS 08/37 | Houdini | 05/94 |
| PS 08/42 | Biosatellites 2 | 09/94 |
| PS 08/44 | Gorn 3 | 14/94 |