RI034 Dandy Jack and the Cosmic Trousers (CD)
RI034V Dandy Jack and the Cosmic Trousers (12")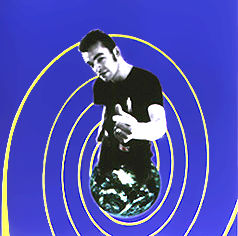 Featuring the programming of the Frankfurt based Chilean Dandy Jack, this 60 minute CD contains 10 complex masterpieces which lead us into the programmable universe of Dandy Jack. Hypnotic dance tracks like Binal True or the sweet melodic, almost tropical tunes of Hi Head or Ground Zero perfectly fit with the superartificial structures of Insect Commander or Loa. Following the tradition of Rather Interesting, this CD approaches a new musical understanding by combining the language of the dancefloor with the depth of home listening music. Acid and house meets hyperactive polyrhythmic percussion, softly bouncing synthetic sounds and the cute tropical simulations of Dandy Jack.