Mark Broom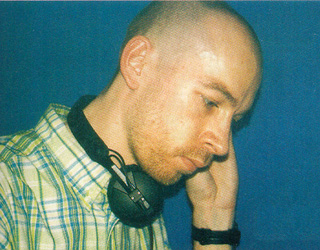 Mark used to be a DJ for the legendary Black Dog and started his own excursions in experimental techno in the year of 1991, releasing well received records on the General Production Recordings (GPR) label, on which he also collaborated with former Black Dog members Ed Handley and Andy Turner as Repeat. In 1993, he met Peter Ford, which was the birth hour of Ifach in a way (for the whole story see label info)
Mark Broom's labels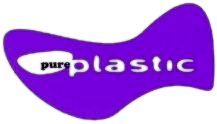 Mark started his own label Pure Plastic in 1995. It features minimal techno as well as melodic tracks with beautiful string sounds. Some younger releases go into a more trippy downtempo direction. Apart from his solo work and his tracks he's done together with Dave Hill, there have been releases from Steve Pickton aka Stasis, Steve O'Sullivan (Bluespirit, Mosaic, Bluetrain, Green) and Lee Grainge (Fat Cat) as Original Vintage (pp009), Milo Smee aka Kruton, Kape I'll Miester which is a collaboration of Mark Broom and Steve Pickton, S.A.S. from Belgium and from Koolaking. Other artists who contributed tracks are Ed Handley from Plaid (pp005), Peter Ford (pp003), Tony Edwards (pp002), Koen Lybaert aka Starfish Pool, Ben Sims, Steve Paton and Parallel System.
Pure Plastic discography

Rewired - another label from Mark Broom which also is quite dancefloor-oriented, but rather moves in the field of fast, strict and abstract tracks, with staccato sounds instead of strings (Who cares who), sometimes with electro beats (Eco Tourist).
Rewired discography.

Unxplored Beats - another label from Mark which is characterized by a more downtempo and experimental sound with hip hop influenced beats and thus offers an alternative to the more danceable sound of Rewired and Pure Plastic. Releases so far came from Mark Broom, Milo Smee aka Kruton and Repeat (see below).
Unxplored Beats discography

3 Zone - yet another label of Mark, on which he released two Pure Plastic style 12''es.
3Zone discography

also check the excellent www.twoplayer.co.uk site for discogs of mark broom's labels
Mark Broom's musical projects
Angie is a Shoplifter - this sentence was written onto a wall next to Mark's door, and as he always had to laugh about it when he saw it, it became the title of his debut solo album on Pure Plastic (pp008). Urban disco music, techno soul, or whatever you wanna call it - it's got fat sounds, lots of funkiness, and it's one of the few records which are suitable for both dancing and listening. Big big stuff, made with inspiration from Motor City. (a tracklisting can be found on the Pure Plastic discography page)

Beside his solo work and his co-productions with Peter Ford, Mark is doing a lot of collaborations with other producers, Dave Hill being the one with whom he has done the most tracks. They recorded under monickers such as Sympletic (Warp, Ifach), Voyectra (Ifach), Rue East (Pure Plastic, Rewired), Kasm (Plink Plonk). With Steve Pickton (Stasis), he has recorded under the Kape I'll Miester guise on Pure Plastic and A13. Furthermore, he has collaborated with Lee Grainge and Ben Sims. Below is some info on his most conceptual projects plus discographies, for more releases click 'Mark Broom releases' on the left.

Repeat - a collaboration of Mark Broom and Dave Hill, sometimes with Andy Turner and Ed Handley (Plaid, formerly members of Black Dog). In contrast to the projects mentioned above who produce a sound that builds on a 4/4 techno groove and rather tends to be more of a danceable style, the Repeat sound is an abstract and experimental electronic sound based on complex rhythms which range from trippy downtempo grooves to faster breakbeat-like tracks. As for the rhythms, parallels to the sound of The Black Dog (when they were three) on albums like 'Bytes' can be drawn, though the music is more reduced. Especially the 'Repeats' album on A13 is a must-check for Black Dog fans.
'Game Shows / As we do' (GPR)
'Gaspar' 12'' (A13)
'Repeats' album: End up / G-Thing / Tuesdays Hot Hit / Lilt-A / Fish Stew / Hurrican Felix / Tommorrows People / Deathbed Visions / Drifting Sounds of Wikiki (A13)
'Lilt-A' 12'': Original mix / Stasis mix / Phenomyna (A13)
'Canada' ep (Unxplored Beats UNEX003)
'Eight Ninety', on Pure Plastic Mailorder 1
'Thin hair', track on Pure Plastic PP022
'Hairy Mole', track on Pure Plastic PP023
Mind over Rhythm: 'Mongoose' (Repeat Mix) (Rumble)
Connective Zone: 'Sniper' (Repeat Mix) (A13)
Clatterbox: 'Eazy does it' (Repeat Remix) (Clear CLR 421)
Midnight Funk Association - one of the many monickers of Mark Broom and Dave Hill. This one stands for a slowed down jazzy sound with hip hop-influenced beats. Their debut was a brilliant e.p. on Mo Wax Excursions (see menu on the left), and 1998 saw the 'comeback' with two four-trackers on the Domino label. MFA also remixed tracks from Ted Howler Rhythm Combo, Kruton and Koolaking) on Pure Plastic.
'Firescratch / Bomberman / Twice the Life / Cafe Noir' (Mo Wax Excursions MWEX006)
'Code', exclusive track on Headz 2a (Mo Wax)
'Quincy's Cigar', on Pure Plastic Mailorder 1
'Byte the Bullet / Old Skool Shit / When will it end ? / Easy Life (Domino Series 500 SER 506)
'Sexy Way / Crocodile / Nut Buster / Genie (Domino RUG 63T)
Kruton: 'Nyte of Nugget' (MFA Remix) (Pure Plastic PP 019)
Ted Howler Rhythm Combo: 'Crusader' (MFA and Paul W. Teebrooke Mix) (Pure Plastic PP 020)
Koolaking: 'One Latin' (MFA Remix) (Pure Plastic PP 021)
| | |
| --- | --- |
| Lowground - a collaboration of Mark Broom and Koen Lybaert aka Starfish Pool which combines the experimental percussive minimalism of the Belgian producer with great rhythms patterns and sounds typical of Mark Broom, creating a listening trip that moves between upbeat electroid grooves and relaxed downtempo stuff. For more info, take a look at the Silver Recordings pages: | |
Mark Broom - the DJ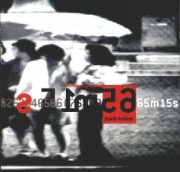 Beside being a great producer, Mark is also an excellent, respected DJ who knows how to entertain a crowd whilst opening minds by playing some of the finest minimal techno tracks, perfectly mixed into another. He often plays at Steve Bicknell's Lost night in London's The End club and at Immrama in Dublin (see Piranha), but is booked from all over Europe (WMF and Maria am Ostbahnhof in Berlin, Ultraschall in Munich, performances in Belgium, the Czech Republic). A possibility to check out his great DJ skills is his Mix CD 65'15'', the first release on the Irish Piranha Productions label. The CD features tracks from some of the best labels such as Music Man, 100% Pure, Playhouse, Mosaic, Blueprint and Synewave, to name just a few. In 1996, Mark has also done the mixing on the additional CD of the Mo Wax Excursions compilation (see menu on the left).