Peter Ford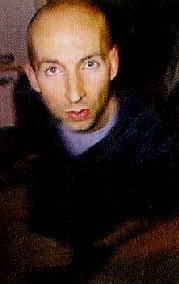 pre-Ifach biography
Baby Ford's musical career started in 1987, when he released the legendary acid house anthem 'Oochy Koochy' on the Rhythm King label. After his second single 'Chikki Chikki Ahh Ahh', an acid pop song co-written by Steve Thompson, he produced the album 'Ford Trax' which was not a pure acid album, but also showed influences from Larry Heard and other Chicago producers in deep soulful house tracks such as 'Crashing' or the fantastic 'Ford Trax', a track that combines analogue basslines with moody jazz harmonies.

He then turned to a more vocal oriented style, singing on tracks such as the T.Rex cover version 'Children of the Revolution' and the Hi-Energy-slammer 'Beach Bump'. These were included on the album 'Ooo-the world of Baby Ford', which went into a deep house direction with songs like 'Change your ways' and 'The world is in love', but still had some acidic tunes such as 'A place of dreams + magic' which sampled 'Oochy Koochy'.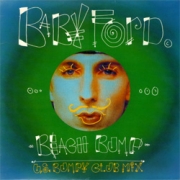 After a break during which only a re-worked version of 'Change your ways' was released, Peter moved to a more minimal style with his single 'In your blood' (1991) and the album 'BFORD 9' (1992) on Insumision, his own imprint then, offering an abstract mix of 'dry' electronic drum sounds, soulful melodies shimmering through and vocal bits by Peter himself. The careful and subtle use of effects being an important characteristic, 'BFORD 9' was one of the records which showed that Techno developed to a serious kind of music and gave a definition of 'European minimal techno'. At that time, Peter Ford also started to do tracks with Ian Loveday, which was continued later on under the Minimal Man guise, a project that has a great meaning for Ifach (see label info)
More comprehensive information on his releases, cover scans etc.. can be found on my seperate Baby Ford site. It also mentions all his releases outside his own labels.
Baby Ford's labels
Ifach (see label info)

Trelik - Peter's second record-label, established in 1995. While Ifach is the platform for collaborations with Mark Broom mainly, many of the releases on Trelik are productions of Peter Ford and Ian Loveday as Minimal Man or solo projects of Ian Loveday as R.Rash or Tan-Ru. Though the sound on Trelik is more dancefloor-oriented and progressive than Ifach, the sounds are subtle enough to offer music for both body and mind. Other guests on the label are Thomas Melchior and Tim Hutton (formerly Vulva), who produced a 12'' as Deepah. Thomas and Peter did the Sunpeople on Trelik, which German techno magazine Groove calls 'a new definition of soulfulness in techno'. Thomas, Tim and Peter also produced sensual minimal tech-house tracks on the highly appreciated Soul Capsule e.p.
For detailed info on the label have a look on my Trelik site.

PAL SL - in 1996 Peter founded his third label, PAL SL, which is rather based on the idea to let guests release their tracks than to follow a strict musical concept. Beside 12''es from Peter Ford, releases so far came from Eon (Ian Loveday), Birds, which is a project of Klaus Kotai, Peter Ford and Jochen Bader and Dimbiman (aka Zip) courtesy of Perlon Records Offenbach. Info on these artists can be read on my PAL SL site.
other releases and projects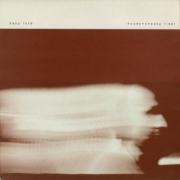 Even after having established his three own labels, Peter started again to put out records under his most well-known Baby Ford guise. Beside two EP's on his PAL-SL outlet, he did an album called 'Headphoneasy Rider' in 1997 on Black Market International, which is very ifach-stylish, but put into a real 'electronic listening album' concept, so it's something to listen to as a whole and not just a sequence of tracks.

Further Baby Ford releases were BFORD13 on Move D's Source Records (Heidelberg) and the 'Normal EP' (BFORD15) on Aphex Twin's Rephlex. Latter is a collection of three unreleased tracks / versions from the BFORD 9 phase, a new track and an Aphex Twin Remix of 'Flowers' from the 'Ford Trax' album. Detailed info and tracklistings on my Baby Ford site.

Peter also appeared on Mo Wax Excursions (see menu on the left) as Twig Bud.

On his PAL-SL imprint, he released an ep under the guise of The Stripper in August 1999.

Peter has collaborated with Ian Loveday asMinimal Man (see menu). With members of Vulva, Peter has done two twelve inches on his Trelik imprint, as Sunpeople (TR/9) and Soul Capsule (TR/11)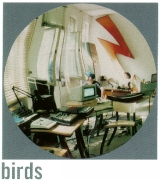 Birds - a project of Peter, together with Klaus Kotai and Jochen Bader from Berlin. So far there has been a three track e.p. amd an album on PAL SL. Their sound combines the minimal soul on Baby Ford's 'Headphoneasy Rider' with the style of Kotai & Mo's Elektro Music Department label which is a minimal and repetitive yet emotional sound which has gained a lot of very positive reactions during the past three years. Birds is a project that offers a new definiton of electronic minimalism, combining reduced grooves and deep basslines with voice samples, and if you can hear them live, don't miss it.
More extensive info on the various collaborations and projects of Peter Ford are available on my other sites:
| | |
| --- | --- |
| Solo projects / projects in general: | Baby Ford site |
| Birds: | PAL SL site |
| Vulva / Soul Capsule / Sunpeople: | Trelik site |
Please note that this is all still under construction, and I'm just trying to make it as forseeable as possible.